Update 10/01/2011:
'Twitter, and Reacting to DOJ's Wikileaks Court Order'
Twitter played quite the megaphone allowing Jónsdóttir to let anyone know that the "United States District Court in Alexandria, Virginia, had issued a so-called 2703 (d) order [pdf], named for the relevant part of Section 18 of U.S. Code, "a couple of hours ago," informing her that she had "10 days to stop it."' Twitter's warning said it will comply with the order while giving the opportunity to fight back with the assistance of ACLU or the EFF. They are still uncertainties on which other social media had received the same order. No news from Facebook. `How section 18 should be interpreted ""records of user activity for any connections made to or from the Account," Many speculations, in the mean time what the chilling effects will be on social media solidarity?
Chris Soghoian 'Thoughts on the DOJ wikileaks/twitter court order'
See also from Alex Howard (@digiphile) 'ECPA reform: Why digital due process matters
The shift to cloud computing puts Electronic Communications Privacy Act reform in the spotlight.' Enlightening interviews of Chris Soghoian, the ACLU legislative counsel Chris Calabrese, the Indiana University professor Fred Cate, the Princeton computer science professor Ed Felten, and the Wharton professor Kevin Werbach.
How far should the long arm of the US jurisdiction reach? 'Iceland summons US envoy over demand for MP's Twitter details'
Update 08/01.2011:
After attacks against Julian Assange a deluge of attacks against Wikileaks.
'WikiLeaks demands Google and Facebook unseal US subpoenas – The Guardian'
'U.S. Subpoenas Twitter Accounts of WikiLeaks Figures'
'Kettling Wikileaks– by Richard Stallman (H/T Jonathan Zitrain)
'Feds Subpoena Twitter Seeking Information on Ex-WikiLeaks Volunteer'
'Wiki Rehab' How to save Julian Assange's movement from itself.
'U.S. orders Twitter to hand over WikiLeaks records'
'What the Government Might Be After with Its Twitter Subpoena'
'The Aftermath of Wikileaks' by Danielle Citron
'U.S. Subpoenas Twitter Over WikiLeaks Supporters'
'Ministers must 'wise up not clam up' after WikiLeaks disclosures' said the The U.K. Information Commissioner, Christopher Graham, to The Guardian that 'the website's disclosures had profoundly changed the relationship between state and public, in a way that could not be "un-invented"'
From the BBC : 'US wants Twitter details of Wikileaks activists' 'Mr Manning is facing a court martial and up to 52 years in prison for allegedly sending Wikileaks the diplomatic cables, as well military logs about incidents in Afghanistan and Iraq and a classified military video.'
'Document Friday: The Department of State was Hiding…. THIS?!?!'
More to follow on my pearltrees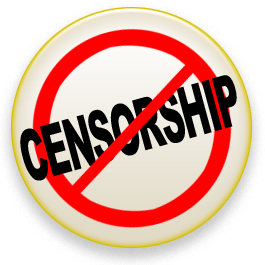 Latest Update :
More controversy around the sexual assault accusations against Julian Assange:
"Journalists Are All Julian Assange" said Robert Parry : "Whatever the unusual aspects of the case, the Obama administration's reported plan to indict WikiLeaks founder Julian Assange for conspiring with Army Pvt. Bradley Manning to obtain U.S. secrets strikes at the heart of investigative journalism on national security scandals."
The Register: "Assange: Text messages show rape charges were 'set up' Spirited defense of WikiLeaks"
While, According to Guardian UK: "Julian Assange furore deepens as new details emerge of sex crime allegations"
"WikiLeaks Reveals BP's 'Other' Offshore Drilling Disaster"
"Just watch us: The utopian dream of total openness ", refers to Jeremy Bentham model of transparent society
Adam Curtis, in BBC Blog, wrote: "WICKED LEAKS" after finding 'a film in the archives that tells the story of another leaker in America who tried to do the same thing, but even earlier.'
Why should, as reveal Mashable, the "Bank of America Blocks WikiLeaks Payments" ?
A 5.44pm Tuesday, Matthew Weaver, from the Guardian UK wrote: 'Just to recap: Assange will remain in prison, at least until the appeal is heard. That seems to be the end of the excitement and confusion – for today at least. I'm off home. Thanks for all your comments. '. The Swedish authorities did appeal at the high court.
Journalists had access to Twitter 'quietly'. More to come…
A thought provoking post by Fabrice Epelboin, Editor of RWWFrance on Julian Assange's personality and believes, in French : 'Et si Wikileaks était une chance ?'
I have added a number of interesting articles on Wikileaks on my pearltrees, go and have a look, clicking on each pearl will open the link. Be aware that I don't necessarily agree with all these views.
Bank investigated on Assange revelations
Dec 12, 2010 2:30 PM | By Sapa-AFP
"Swiss authorities are investigating if the banking arm of Swiss Post violated secrecy rules by divulging that it had closed WikiLeaks founder Julian Assange's account, media reports."
Via @tdobson : "Rough cut of #Wikileaks focused "Wikirebels" documentary A powerful video to watch and decide should public know about these informations or should secrecy hide them? Is transparency not the base of democracy? Where is the real threat to national security?
Interview of Julian Assange lawyer: Frost over the World – WikiLeaks and Julian Assange
For more info: PdF Session Archives: A Symposium on Wikileaks and Internet Freedom
Between my Favorites :
* 'Why Wikileaks Will Never Be Closed Or Blocked'
* 'WikiLeaks cables: Shell, Operation Payback and Assange for the Nobel prize – as it happened'
* RWWFrance: 'Visualisation : les miroirs de Wikileaks'

Special mention for the Berkman Center for Internet & Society at Harvard University :
* J Clay Shirky envisions what a post-WikiLeaks future looks like
* Jonathan Zittrain and Molly Sauter provide an A-Z of WikiLeaks
* Dan Gillmor argues 'Defend WikiLeaks or lose free speech'
* David Weinberger explains why he stands with the Net
* The OpenNet Initiative analyzes Twitter's trending topics vis-a-vis #WikiLeaks
* Radio Berkman 171: WikiLeaks and the Information Wars
*Weekly Global Voices: "Special Coverage: WikiLeaks and the World 2010":
'WikiLeaks cables:
'Shell, Operation Payback and Assange for the Nobel prize – as it happened'
La voix de la raison comes from the French OVH and Dutch Ovirus osting providers, as announced by 'Future of Copyright'. They persist to refuse to voluntarily cooperate with requests from their government to take Wikileaks offline unless court ordered.
On the extradition part, you might remember the case of Roman Polanski. He had admitted the accusations, fled the justice for years, organising his public life around countries offering him hospitality. He committed the mistake of flying to Switzerland not having much choice as he wouldn't miss out his prize. He was arrested, kept in custody for nine months, defended by so many politician, as after all he was a brillant artist and had just had sex with a minor under the influence of alcohol.
See: The Guardian : Roman Polanski escapes extradition to US
Yes, he is free, no extradition and no money confiscated, he could enjoy his lovely chalet in Switzerland.
See my Blog Post, in French, 'Le respect de la Loi pour tous et par tous'.
Will Julian Assange be extradited?
Some legal background around bail refusal and extradition on the Human Rights Blog
@JoshHalliday announced this morning on Twitter : Visa Mastercard website is down : 'WikiLeaks What happens next?'
I am reproducing the answer to my email request of cancellation of account from PayPal:
"Thank you for contacting PayPal regarding WikiLeaks.
I understand that to limit or suspend your PayPal account in relation to
the issue with WikiLeaks. As of this time, I suggest you contact us by
phone so that we can discuss matters with you regarding your PayPal
account information.
When it comes to WikiLeaks, for security reasons we cannot discuss any
details of a PayPal account with a third party. The status of a PayPal
account can only be discussed with the account holder to ensure that
sensitive account information is not disclosed. For more information
regarding WikiLeaks donations, we advise you to contact the organization
called Wau Holland used to raise funds for WikiLeaks.
Thank you for choosing PayPal.
Yours sincerely,
Shiela
PayPal
Copyright © 1999-2010 PayPal. All rights reserved.
PayPal (Europe) S.à r.l. et Cie, S.C.A.
Société en Commandite par Actions
Registered Office: 22-24 Boulevard Royal L-2449, Luxembourg
RCS Luxembourg B 118 349